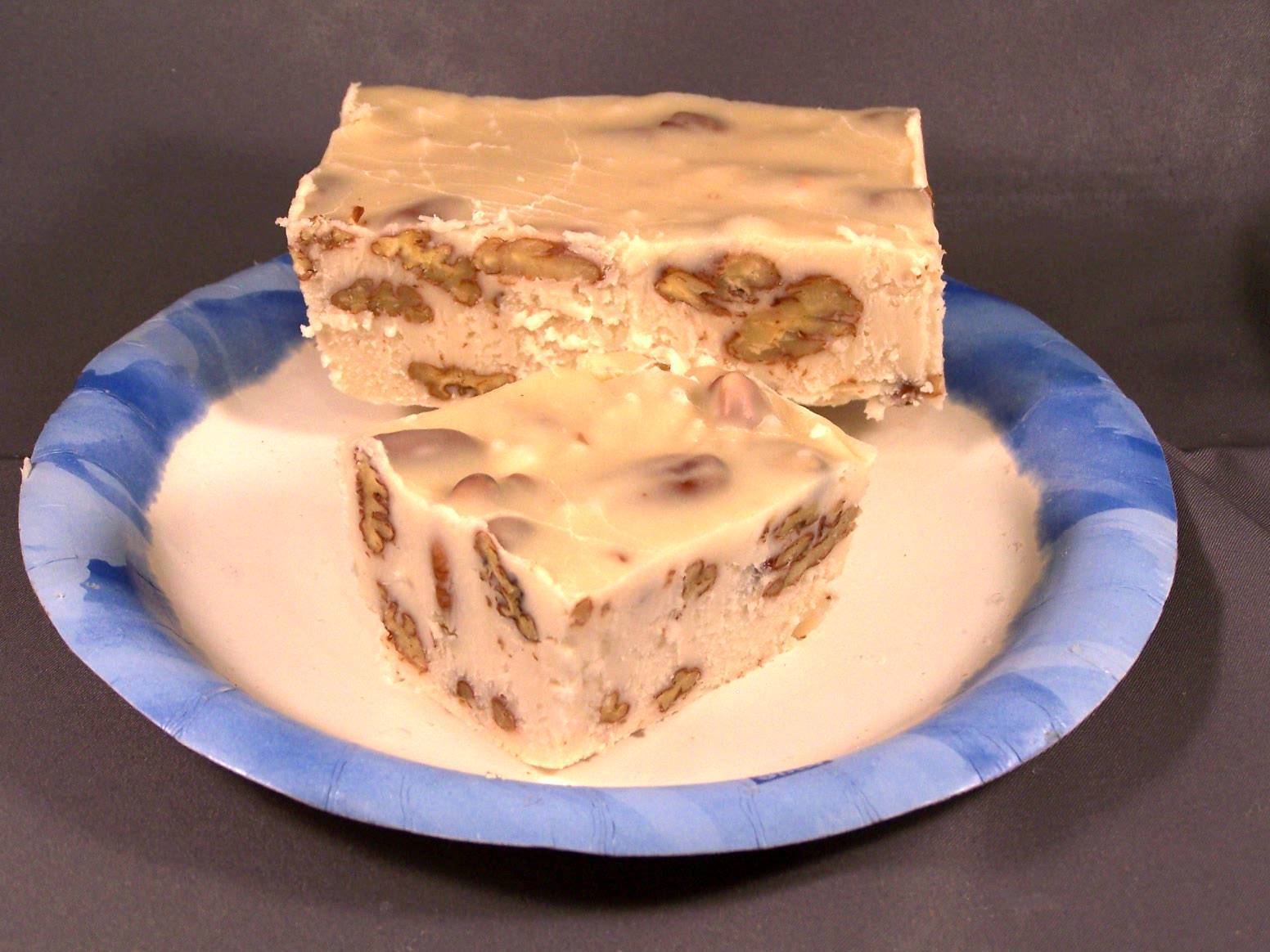 Ingredients
1 2/3 cup brown sugar, firmly packed
2/3 cup evaporated milk
2 cups mini marshmallows
1 1/2 cups butterscotch chips
1 cup toasted pecans, chopped
1 tsp. vanilla
Directions
Combine sugar and milk in saucepan.
Heat to boiling. Boil 5 minutes stirring constantly.
Mixture will appear curdled.
Remove from heat and add marshmallows, chips, nuts and vanilla.
Stir until marshmallows and chips melt.
Pour into buttered 9x9 pan.
Chill and cut into squares.
Butter Pecan Fudge is something that I could have over and over and over again and never get sick of it.... I love fudge not so much chocolate but Fudge in general.... If you haven't im tell you NOW! go get you some Butter Pecan Fudge.. Its Beyond A Snack Its A True Dessert.... Comment And Subscribe tell me what you think of fudges compared to the Butter Pecan Fudge...